The Colors of Safety – Wind Tracker™
The Safest Windsock In The World!
The Wind Tracker™ has the ability to animate the wind, detects wind shears and erratic air movement from various directions. This is accomplished by the six directional movement of the patented pivotal harness system.
All Wind Tracker™ windsocks meet or exceed OSHA standards. Every Wind Tracker Windsock replacement is designed to an industry standard size. You no longer have to wade through a complicated list of sizes that may or may not fit.
Detects wind below 1 mile per hour!
Reliable & accurate for Evacuations, Emergency Action Plans (EAP), Commercial Use, Industrial Airport Windsocks, Oil fields, etc.US Patent 5,701,840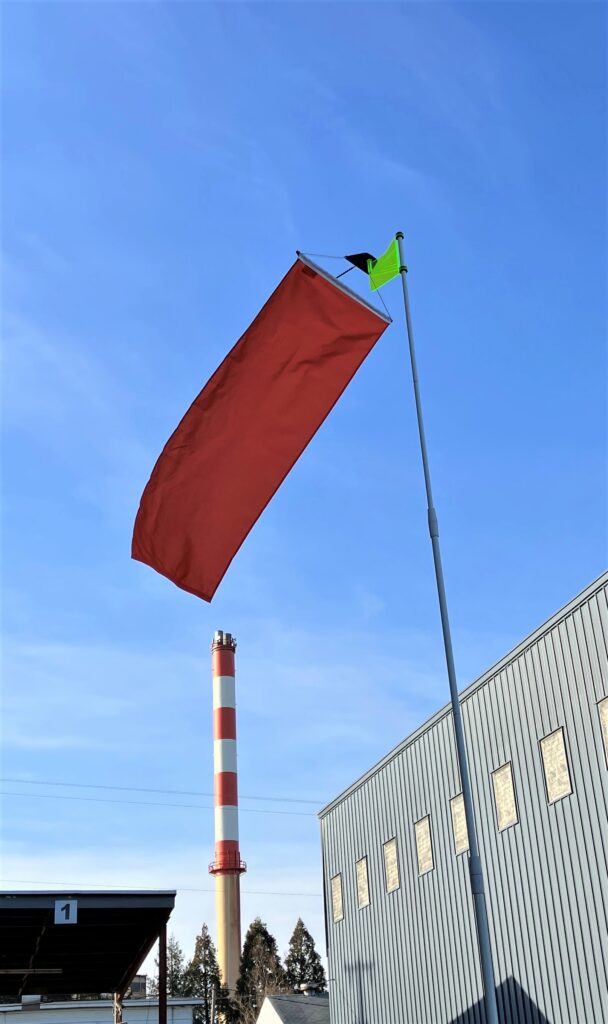 Wind Tracker™ – OSHA Color Coding
Color coding is a visual reminder system to warn, inform and guide. OSHA assigns specific meanings to certain colors; therefore, colors can be a warning of a particular hazard or give information or directions.