About us
Windsock USA a division of FF Manufacturing, Inc.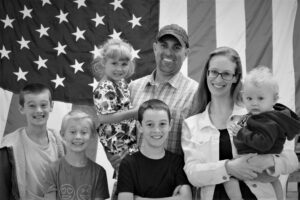 About us: FF Manufacturing, Inc. is a family-owned corporation with a trusted name in the industry for over 30 years. Originally founded by Richard Cross the inventor of Storm Tough, Wonder Pole, and Wind Dancer (formally American Flag & Banner Company, Inc)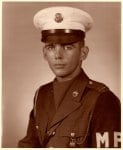 , our company and products have a rich heritage and a commitment to excellence that has stood the test of time. 
As a family-owned business, we take pride in our close-knit team and the strong relationships we have built with our employees, suppliers, and customers. We believe that our success lies in the collaborative spirit that permeates every aspect of our operations. Together, we strive for excellence, support one another, and work tirelessly to uphold the reputation we have earned.
Made in the USA
At FF Manufacturing, Inc, we take great pride in producing and manufacturing all of our products right here in the USA. We believe in supporting local communities and ensuring the highest quality standards for our valued customers. By keeping our production close to home, we can closely monitor every stage of the manufacturing process, guaranteeing superior craftsmanship and exceptional quality in every product we create.
Uncompromising Quality
We are dedicated to delivering exceptional products and services to our customers. Quality is at the core of everything we do. From the selection of premium materials to the skilled craftsmanship of our experienced team, we leave no stone unturned in ensuring that our products meet and exceed your expectations. Each item is meticulously inspected to ensure it meets our stringent quality standards before it reaches your hands.
Continuous Innovation
At FF Manufacturing, Inc we understand the importance of staying ahead in a dynamic marketplace. That's why we are constantly seeking new ideas, products, and innovations to improve our offerings and better meet your needs. We invest in research and development to bring you cutting-edge solutions that enhance your experience and provide you with the best possible products.
Customer Satisfaction
Your satisfaction is our ultimate goal. We value your trust and loyalty, which is why we strive to provide personalized attention, prompt customer service, and seamless purchasing experiences. We welcome your feedback and are always available to address any questions or concerns you may have. Your happiness is our priority, and we are committed to building long-lasting relationships with each and every customer.
Thank you for choosing FF Manufacturing, Inc. We look forward to serving you and providing you with products that are crafted with passion, expertise, and a commitment to excellence.
If you have any questions or concerns please don't hesitate to contact us. Your feedback is very important to us.
Thank you!
Seth Ford, CEO
FF Manufacturing, Inc
Salem, Oregon USA
Phone: +1-503-585-1179