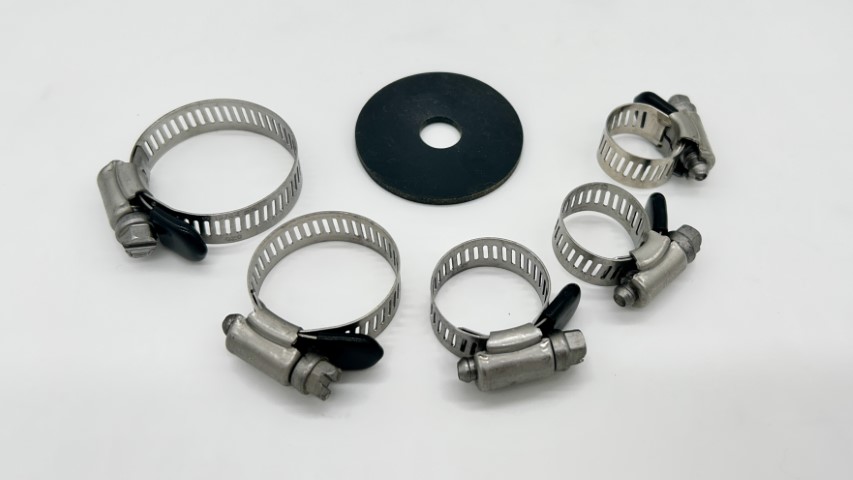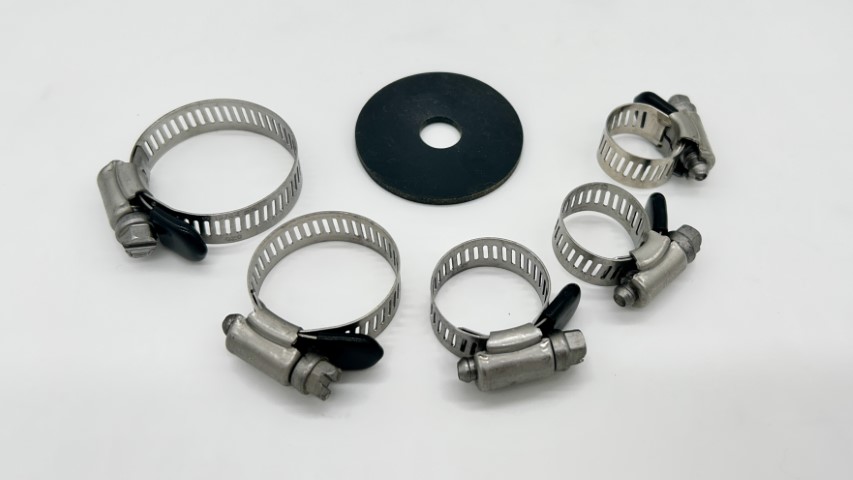 A one-time price of
$29.00
will be added to your order.
Custom Sized Stainless Steel Clamp Set
Eliminate pole slippage, and maintain your high pole height. Easy to use, no rust, available every time you need them. You do not have to over-tighten the Sure Grip™ as the clamps will keep every section exactly where it needs to be.
You never have to remove these clamps from the pole. Just a simple counter clockwise turn allow the high pole section to extend or retract to the desired height. Once you set the pole height tighten the clamp and your ready to go.
Each clamp is sized to the individual High Pole section. This means you only have to fit them on once. They can be left on the pole when it is retracted or extended. You can use the flat driver supplied with the clamp set or any nut driver to close or open the clamps.
Five (5) piece security clamp set used to prevent slippage of any section or sections due to vibrations, weather conditions, etc. The security clamps match each section so there is a minimum of excess band protruding when the clamp is tightened down on the fiberglass pole section. They are constructed of stainless steel and will not rust.