Wind Tracker 7000 Series
INSTALLATION INSTRUCTIONS

For Products:
Wind Tracker Set 7000 Series Windsocks
Wind Tracker Pivotal Harness System 9003

PLEASE READ!

The new Wind Tracker 9003 has the same great dependability and toughness as before but now comes with some impressive new improvements to the design and function. The Wind Tracker 9003 includes the new DV800 directional vane with Edge Glow. No tools are required for assembly. Everything is included; the fiberglass "flip-over" rod, the DV800 directional vane, cross bar with harness cords, and 4 pocket wind chart cards.
Four Easy Installation Steps – No tools required:

Step One: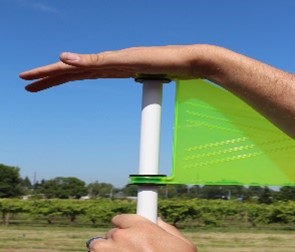 Attach the Directional Vane (DV800) to the top mast of the Wonder Pole. Using the palm of your hand apply a downward pressure to seat the Directional Vane DV800 onto the pole.
Step Two: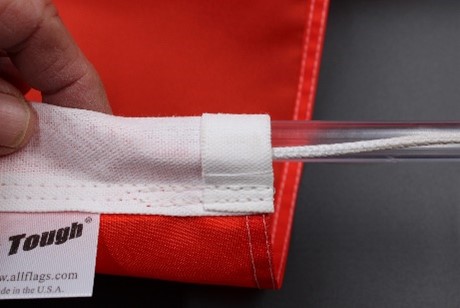 Slide the crossbar through and into the sleeve of the Wind Tracker Flag with the harness cords exposed at each end (see illustration to the left).
Now attach the Wind Tracker Flag to the harness plate with the harness cords using a simple over hand knot. Tie the knot as close to the end of the cord as possible (see illustration to the right). Harness plate pictured is clear for clarity.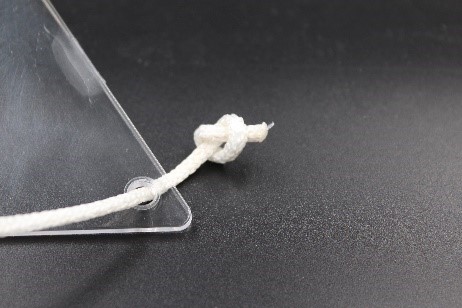 Step Three: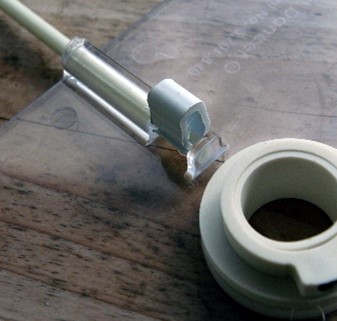 Insert the 14" fiberglass "Flip Over" rod into the channel on the harness plate and secure with the small white clip (see illustration to the left – clear harness plate used for image clarity).
Place the clip over and onto the end of the "flip-over" rod. (two clips are provided, only one is needed).
Be sure the rod is on the top of the Wind Tracker or the flip over protection will not work.
Step Four: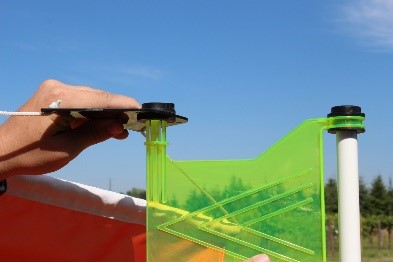 Snap the assembled Wind Tracker (channel for flip "over-rod" faces up) onto thee DV800 post and install metal safety clip (see illustration to the left).
When complete, your wind Tracker Windsock System should look like the image to the right. You can unsnap the harness plate or remove the DV800 if you need to make any corrections.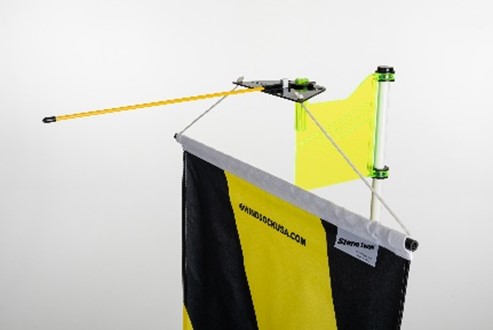 PLEASE READ – When replacing your Wind Tracker do not discard the Wind Tracker crossbar, you will need this for future replacements.
END