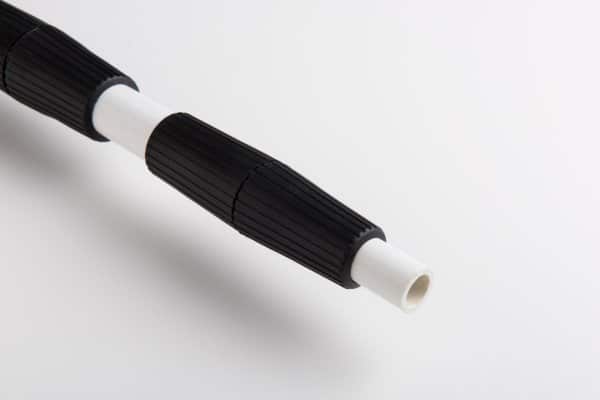 A one-time price of
$99.00
will be added to your order.
15' Fiberglass Windsock Pole
Safe Non-Conductive Fiberglass

Jam free
Super strong
Retracts to only 59″ eliminating over-reach
Opens to any height desired up to 15′
Will not rust, peel, or chip
Heavy duty Storm Tough® construction. Made in the USA!​
The outside diameter of the bottom section of the Wonder Pole® is  1.50″, and the outside diameter of the top mast is 0.75″. Two stock colors Diamond White and Safety Yellow.
Designed for on-site, atop structures, and portable use. High impact Lexan® construction. The DV800 and Rotational Harness rotate 360 degrees around the Wonder Pole® at any wind speed. The Wind Tracker™ windsock is attached to the pivotal harness plate with two 1000 pound test braided polyester cords. Included are Edge Glow, "flip-over" rod and clips, four pocket wind speed cards, Lexan® crossbar, harness cords, and patented harness plate. Proudly made in the USA! Designed for rapid deployment on or off site. The Wind Tracker™ is Made in the USA, and guaranteed to out perform conventional wind tube type socks.